🎮 Game Boy Zero Build: All-In-One Board
I kinda cheated here. I've went online and purchased a board especially created for this project.
A lot of people were making Game Boy Zeroes by cannibalizing parts of authentic Game Boys. As I've originally set out to create one with all custom parts, it would have been too time consuming to create a PCB myself. Besides, my uni professors always said never to invent something that already exists!
So I purchased one of Helder's highly sought after All-In-One boards.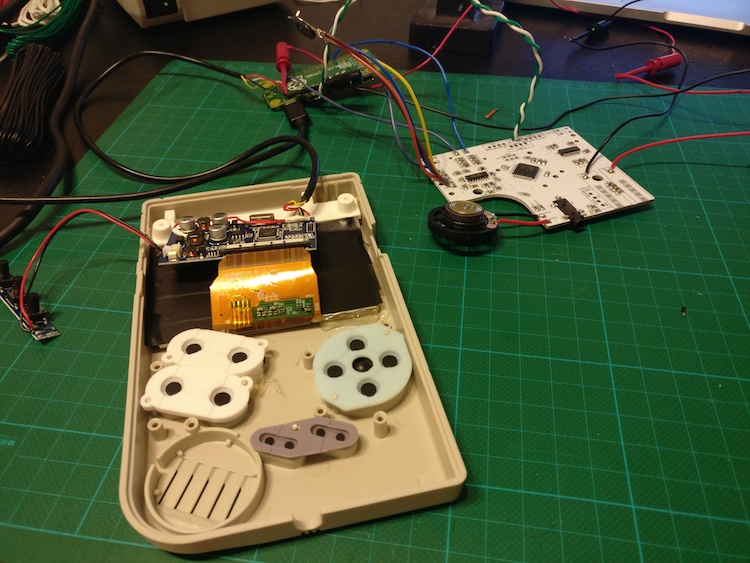 These boards come with everything I need:
Sound controller: just attach a speaker and a volume wheel
Button pads: pressing the D-pad and the front buttons will close connections on the back of the board
Back button support: a location to connect the back buttons to the PCB
USB Hub: attach more than one USB devices to the Raspberry Pi zero by soldering the power and data cables at the top of the PCB.
The whole thing is connected to the Raspberry Pi Zero using a USB connection. The D-pad and the buttons are identified to the operating system as a USB human input device. Simply fantastic!