🎮 Game Boy Zero Build: Introduction
I've seen a post made on YouTube about a guy who converted an original Game Boy Original (DMG-01 model) to use a Raspberry Pi Zero running Retropie as an emulation station. Using cannibalized parts he added two additional buttons, two buttons on the back and a LiPo battery.
It was exactly the type of project I was looking for: small, well defined and not too expensive. However the approach seemed flawed to me; I didn't want to destroy an original Gameboy and its parts to create such a thing. I didn't want to buy a used one on Ebay nor would I want to destroy the one I have grown up with.
I then put the idea on my personal project backlog. On occasion I browsed the newly created forum about the guy's project, looking for likeminded individuals. In no time the same questions started appearing, followed by people starting to make lists of how to source different components.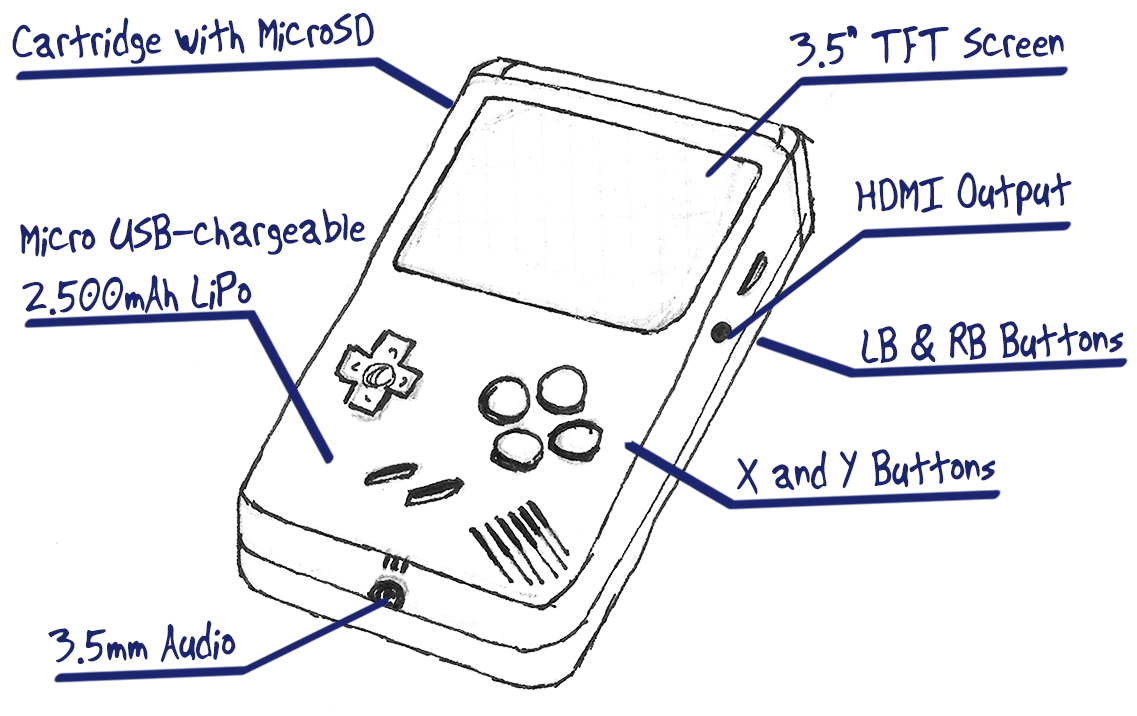 Here's a quick summary:
3.5" TFT screen
HDMI output: to connect it to a TV to play on a big screen
Rechargeable LiPo battery through Micro USB
Additional X and Y buttons on the front
Additional LB and RB buttons on the back
Fully working audio through mono speaker or 3.5mm audio jack when plugged in
Working volume slider
Let's build a Game Boy Zero on which my sons and I can play games!
References